Gran Reserva
Zaya Painless Punch
Save yourself a trip to the pharmacy and mix up this fruity & creamy drink instead. The dark spice of Zaya adds depth of flavor to this Tiki classic.
Ingredients
2 oz

Zaya Gran Reserva

2 oz

Pineapple Juice

1 oz

Orange Juice

1 oz

Cream of Coconut
Ice (for shaking)
Crushed Ice (for serving)
Equipment
Cocktail Shaker
Hawthorne Strainer
Lowball Tiki Glass
Garnishes
Mint Sprig
Pineapple Slice
Metal Straw
Ground Cinnamon
How to Craft
Combine all ingredients in a cocktail shaker
Shake extremely well with ice
Strain into a Tiki glass
Fill with crushed ice
Garnish with a mint sprig, slice of pineapple, and metal straw
Sprinkle with a dash of cinnamon & ignite (if that's your style)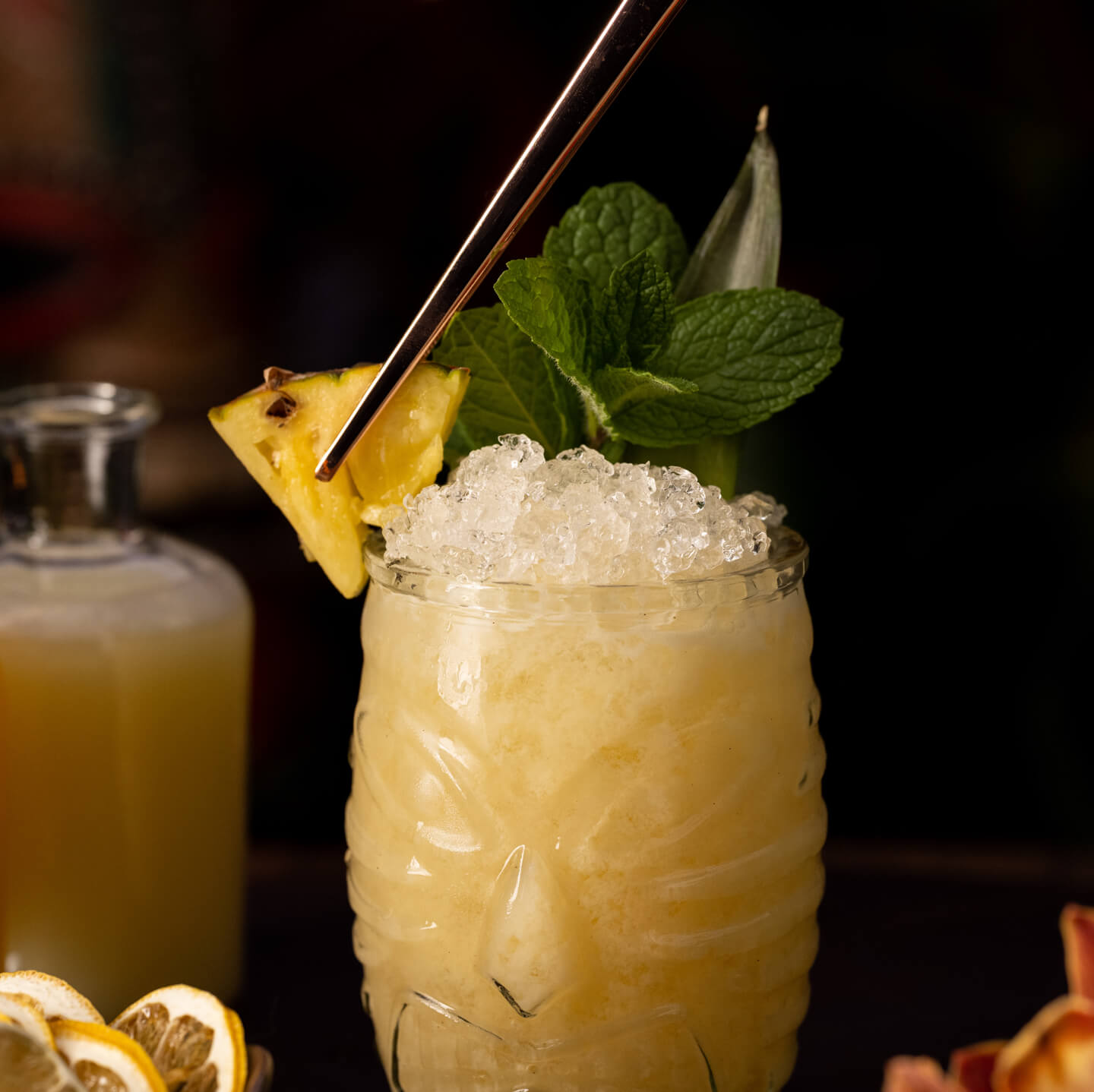 Cocktails With Character
Ignite Your Senses
With an array of cocktails that highlight Zaya's seductive nose and smooth palate, let us transport you to a place where everything is much more than meets the eye.